CBC has a plan, 'not a blueprint' to reach digital-first future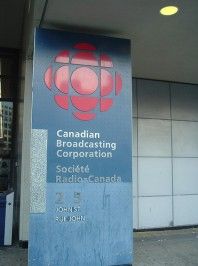 The CBC has a five-year strategy to shift to the internet and mobile to cut costs, but not a blueprint.
That conclusion emerged from CBC/Radio-Canada's management as it unveiled responses to written questions submitted by employees after a tense June 26 town hall meeting where the public broadcaster outlined its new digital-first strategy.
"The strategy is a plan, not a blueprint," management said in response to a pointed questions about where the cuts outlined in the public broadcaster's new strategy, A Space For Us All, will fall and whom they will impact. "The shift will be more of an evolution than a jump," it said later in the document, in response to a query on how CBC/Radio-Canada will reach Canadians with no access to digital or mobile platforms.
CBC employees in their questions expressed anxiety over their own future and that of the network as it retreats from conventional TV to digital, and promises yet more cost-cutting to secure financial stability by 2020.
The cash-strapped broadcaster's new strategy outlines a shift from a focus on TV and radio news to a "mobile-first" strategy as Canadians increasingly receive their news on laptops, tablets, smartphones and social media.
CBC management stressed that it could not foretell what a new-look public broadcaster would look like in five years as it pursued the digital-first strategy, nor the exact training needs of its employees as part of a step-by-step process.
"In the strategy we announced that we will be transitioning – over time – to meet the needs and habits of our audience. As exact needs arise, training will be planned and provided," management responded when asked about employee training.
CBC/Radio-Canada offered similarly few details on which supper-hour broadcasts would be pared back to 30 or 60 minutes as part of the on-going cost-cutting.
"This strategy is going to be achieved over time, in many stages and with further consideration," the network answered.