Super Channel backs Carol Shields movie adaptation Unless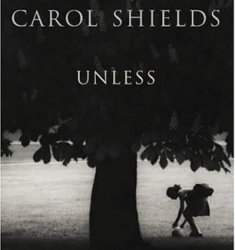 Credit Irish director Alan Gilsenan with stamina.
His Canadian-Irish coproduction Unless, a long-gestating movie adaptation of the Carol Shield's novel developed by Irish producer Subotica, has received key broadcast financing from Canadian pay TV service Super Channel.
The big screen adaptation will be coproduced by Julia Sereny and Jennifer Kawaja of Sienna Films.
No word on casting.
Based on Shield's 2002 novel, Unless portrays a writer, 44-year-old Reta Winters, whose oldest daughter drops out of college and lands on a Toronto street corner panhandling and speechless.
The Super Channel financing for Unless came as the pay TV operator unveiled the latest investments from the Super Channel Development Fund.
Unless received $683,000 in financing from the Irish Film Board in February 2014 to get it closer to production.
Tristan Orpen Lynch, the producer on Unless for Subotica, also coproduced Allan Hawco's Love & Savagery, the CBC series Random Passage, shot in Newfoundland, and the Canadian-Irish coproduction On the Nose.
Super Channel also developed the second seasons of the TV series Forgive Me, from Doug Pettigrew and Thom Fitzgerald and Clay's P.O.V., from producer Paul Donovan. As well, the fund is backing feature Rez Side Stories, produced by Jason Brennan of Nish Media.