Spin Master's PAW Patrol goes mobile with Nick
As more studies show that kids using tablets at increasingly younger ages, Nickelodeon is zeroing in on the market with learning-oriented apps.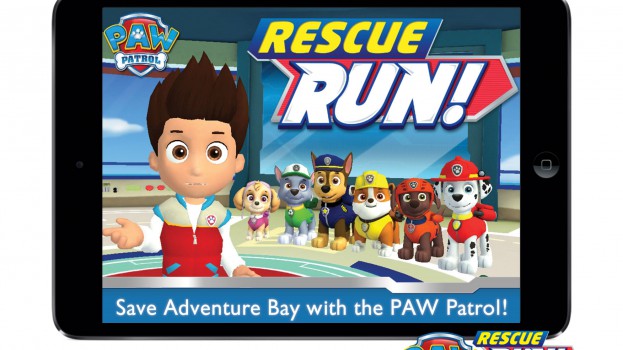 Nickelodeon has released a new app based on Spin Master Entertainment's action-adventure preschool series PAW Patrol that aims to teach kids problem-solving and social skills.
This new mobile app for preschoolers falls in line with Nick releasing a preschool lineup of shows that feature content production across multiple platforms. As more studies show that kids are using tablets and apps at increasingly younger ages, Nick is zeroing in on the preschool market with "smart" apps and TV shows.
In Paw Patrol Rescue Run, kids join forces with the heroic pups for various missions. After completing each task, players are rewarded for their hard work and helpfulness with Adventure Bay badges, meant to reinforce the positive outcomes of doing good deeds.
The apps' curriculum includes classification and sorting (comparing objects and sorting them), visual discrimination and matching (finding/matching objects), science and recycling (categorizing items) and counting/enumeration (identifying objects by sets).
The PAW Patrol series is produced by Toronto-based Spin Master in partnership with Nickelodeon, and features animation from Guru Studio. The series is Spin Master's first original preschool TV property. Spin Master also owns the worldwide toy rights to the series, with a toy line launching at Toys 'R' Us locations across Canada this May.
Spin Master distributes PAW Patrol in Canada through broadcast partners City TV, TVO and Knowledge Network. Nickelodeon handles the global distribution, licensing and merchandising rights for the series outside of Canada on behalf of Viacom International.
 - From Kidscreen