Nicholas Campbell, Julian Richings join The Rainbow Kid
Dylan Harman and Patrick McKenna also co-star in writer-director Kire Paputts' adaptation of an earlier short film.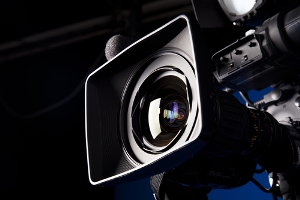 Nicholas Campbell, Julian Richings and Patrick McKenna are toplining The Rainbow Kid, a theatrical feature that also stars Dylan Harman, a Canadian actor with Down Syndrome.
The coming-of-age drama will feature Harman (Remedy, The Memory Keeper's Daughter) as a young man on a life-altering journey to find the pot of gold at the end of the rainbow, when he and his mother seem at wit's end.
The project, to shoot in September over 20 days in and around Toronto, began as a 2012 short film, Rainbow Connection, written and directed by Kire Paputts.
Paputts returns to write and direct the feature-length adaptation.
The Rainbow Kid will be executive produced by Colin Brunton and Andrew Barnsley, with Anneli Ekborn producing.
The low-budget picture includes some crowd-sourcing and services in kind provided by Pinewood Toronto Studios, PS Production Services, SIM Digital and RedLab.
Noel S. Baker and John Frizzell are story-editing.
- Camera image courtesy of Shutterstock