Norm Bolen elected chair of NSI board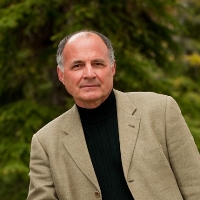 Industry veteran and former Canada Media Production Association CEO and president Norm Bolen is the new chair of the National Screen Institute's board of directors, the organization announced Wednesday.
Bolen has sat on the board since 2006 and replaces Blue Ant Media's Raja Khanna and Cinecoup's Brad Pelman, who have co-chaired the board since 2009. Khanna and Pelman will remain on the board.
Bolen is currently a media and broadcasting consultant. Prior to leading the CMPA, Bolen was the EVP of content at Alliance Atlantis and spent 21 years at the CBC as a journalist, then exec.
Bolen said he has always enjoyed working on volunteer boards for various organizations – he is a past chair of Hot Docs and the Banff World Media Festival – and strongly supports the work of the NSI.
"I believe in what they're doing. I think they're achieving great results now – a lot of their graduates are going on to successful careers in the industry. They are a great incubator for talent," Bolen told Playback Daily, adding that his previous working relationship with NSI CEO John Gill also motivated him to take on the chair position. Gill ran History, Showcase and other factual channels at Alliance Atlantis when Bolen was EVP content at the company.
In his new role, Bolen said he would like to engage the NSI in more partnerships with industry, and further encourage the industry to support the organization.
"They have several programs running very successfully, but there is demand for more in the industry. If the industry steps up, the NSI will step up," Bolen said.
Current programs on the NSI roster include the popular Totally Television program sponsored by Bell Media.
In addition to Bolen's appointment, NSI announced that Telus exec Prem Gill is taking on the position of vice-chair of the board. Gill is the director of content at TELUS, and has sat on the NSI board of directors since 2013.
The full list of the NSI board of directors for 2014/2015 can be found below:
Finance Chair: Marlene Kendall, Director, Internal Audit & Corporate Compliance, Manitoba   Liquor  & Lotteries Corporation
Brad Pelman, President, Cinecoup
Raja Khanna, CEO, Television & Digital, Blue Ant Media
Christine Shipton, VP Original Content, Shaw Media
Carole Vivier, CEO & Film Commissioner, Manitoba Film & Music
Jean LaRose, CEO, Aboriginal Peoples Television Network (APTN)
Ron Suter, EVP & General Sales Manager for Canada, NBCUniversal Television Distribution
Michael A. Levine, Chairman, Westwood Creative Artists and Consultant to the Historica-Dominion Institute
Marcia Martin, SVP Original Content, Blue Ant Media
Virginia Thompson, President, Vérité Films