Op/Ed: Is it time to re-brand Canadian TV?
Media instructor and PhD candidate Irene Berkowitz says the recent Aereo court case, media coverage of Canadian TV and a "SWOT" analysis all suggest yes.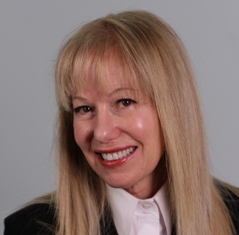 By Irene S Berkowitz
Is it time to take another look at how we view "Cancon"?
Two separate news events last month suggest it may be a perfect moment for Canada to seize the opportunity to rebrand Cancon to a globally applauded "Can Brand." One is good news, and the other magnifies a glaring vulnerability in our system.
First, the good news. In June, Aereo, the would-be digital broadcaster, was slapped down by the U.S. Supreme Court for distributing Hollywood TV hits without the permission of the content owners. To paraphrase Star Trek, which starred Canadian William Shatner, Aereo had the technology, but not the rights. This seems to underscore that TV, ironically the last legacy media standing in the digital shift, will not be disrupted so fast, and rights to the significant value of hit TV content will be vigorously defended.
However, in the same month, two articles arrived in my inbox, which may be an urgent call to action for Canada to use any time-lag in the TV digital shift wisely. Two features in the U.S trade Variety profiling Orphan Black star Tatiana Maslany omitted the words Canada or Canadian entirely from each article. Both focused on the Canadian actor starring in a series produced by a Canadian company (Temple Street, in association with Space and BBC America); created by Canadian Film Center alums; financed in part, by Canadian taxpayers and broadcast on a Canadian network. Yet, only BBC America, a network associated with global hits like Downton Abbey, was mentioned.  What's the deal?
Maybe the deal is our brand. Jeff Bezos of Amazon has defined brand as "what they say about you when you're out of the room." My recent field study of Canadian content creators in Hollywood, undertaken as part of my PhD, suggests what they say about Canada's brand is discomforting.
Despite a system ostensibly designed to create successful domestic content through subsidies and promotional programming policies, I was repeatedly told in my research that Canada is branded, in Hollywood's eyes, as a "supplier of inexpensive filler." Not good.
Branding is a complex art, but worth the effort. As many formerly non-media sectors transform to screen industries — books to banking, search to shopping — the traditional media battle for attention has heated up to a battle of the brands.  In a screen eco-system where, for example, Big Bang Theory competes with CIBC for the consumer's screen time, brand equity has become more important than ever. Interbrand, a leading brand evaluator, estimates the value of the top 100 global brands outpaces growth of the developed world economy by 25%.
Thanks to insatiable demand by global audiences for hit content (anywhere, anytime, any screen), so-called lean-back TV is holding its position as king. And although ad models are under seige from digital competitors, PriceWaterhouseCooper's latest global media report states TV still grabs 40% of global ad revenues and predicts a 5% CAGR (Compounded Annual Growth Rate) in the category.
The Aereo case underscores the argument that the spoils from TV hits are not low-hanging fruit. Perhaps the ultimate victors may not have shown their cards, yet. Will the trophy, American A-list TV studios like NBC, ABC, CBS, and FOX be acquired by rich, powerful, digital giants, like Google, Facebook, Apple, Twitter, Netflix and Amazon?  There is a history of Hollywood darlings being bought by giant corporations with media ambition and cash flow to fund it.  They are welcome in Hollywood, because high-quality content development is risky and expensive. Very expensive.
Now to SWOT, an industry analysis tool invented by Harvard's Michael Porter, the world famous competitive strategist, which may suggest a future strategy for Canadian TV. For our acronym-addicted industry, SWOT is relatively simple: Strengths, Weaknesses, Opportunities, Threats.
SWOT-ing the case of Canadian TV drama seems pretty straightforward. Strength: our world-class production capability. Weakness: our brand identity, our R&D (development) phase, and our reliance on legacy broadcast distribution. Opportunity: TV distribution's shift to digital may take some time. Threat: if we don't do something now about our brand identity and transform Cancon into a globally lauded "Can Brand," we could lose everything.
All the strength built over six decades could float up and away into the cloud-based internet distribution scenario that pundits say is coming. In Hollywood, where you are only as good as your last gig, brand is everything. The example of Variety's coverage any indication, at the moment it seems Canada is at a distinct brand disadvantage.
As Netflix entry into Canada has shown, global players aren't beholden to Canada's legacy TV regime; they just need the appropriate rights to the content they distribute. If Silicon Valley rolls into H'wood looking for excitement, and unlike Aereo, does bring down the curtain on legacy broadcast distribution, a strong brand for Canadian TV will be paramount. In a content world without borders, like that of e-commerce, strong brands pay huge dividends.
Irene S Berkowitz (iberkowi@ryerson.ca, @irenesberkowitz) is an instructor in the Ted Rogers School of Management and a PhD Candidate in the Ryerson/York University Joint Program in Communication and Culture. Her full submission to the CRTC's upcoming hearing, Let's Talk TV, is posted on CRTC.gc.ca.