Hot Sheet: Top 5 Canadian films June 20, 2014 to June 26, 2014
The Grand Seduction comes in at #1 this week, with La petite reine dropping down to the second spot.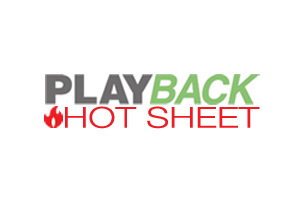 The top 10 films at the Canadian box office for the week of June 20, 2014 – June 26, 2014. Data courtesy of MPTAC and Zoom Services.
Note: These listings were updated on July 8 to reflect Quebec box office earnings.
| | | | | | | | | |
| --- | --- | --- | --- | --- | --- | --- | --- | --- |
| | Week Starting June 20, 2014 (Week 25) | FILMS | CAN. RLS DATE | WK# | CAN. TOTAL WEEK B.O. | TOTAL THTRS | AVRG PER THTR | TOTAL CUME B.O. |
| 1 | EONE/SEVILLE | THE GRAND SEDUCTION | 2014/05/30 | 4 | 281,931 | 80 | 3,524 | 1,677,673 |
| 2 | EONE/SEVILLE | LA PETITE REINE | 2014/06/13 | 2 | 233,768 | 63 | 3,711 | 571,145 |
| 3 | EONE/SEVILLE | LE RÈGNE DE LA BEAUTÉ | 2014/05/15 | 7 | 8,484 | 5 | 1,697 | 345,403 |
| 4 | EONE/SEVILLE | I FOLLOW YOU DOWN | 2014/06/20 | 1 | 6,643 | 4 | 1,661 | 6,628 |
| 5 | EONE/SEVILLE | TOM À LA FERME | 2014/03/28 | 13 | 6,323 | 4 | 1,581 | 393,045 |