Bell, Rogers, Shaw stake positions on pick-and-pay
Ahead of this fall's Let's Talk TV hearings, the distributors publicly release their positions on the pick-and-pay debate, advocating for different models of flexible channel choice.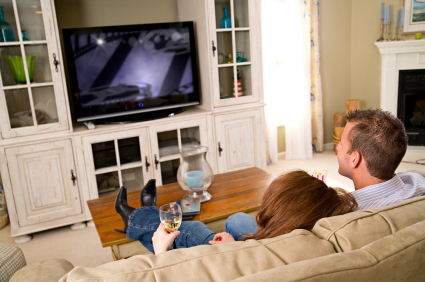 There's nothing like a little regulatory campaigning to kick off a holiday weekend.
On the Friday June 20, Bell, Rogers and Shaw publicly released their positions on the pick-and-pay channel debate as part of their submissions to the CRTC.
Under the headline "More choice for Canadian TV viewers," Rogers said it supports choice for consumers in how TV channels are bundled, but did not advocate a wholesale pick-and-pay model. Rather, it urged the CRTC to consider a flexible packaging model allowing consumers to construct their own bundles.
In its submission, Rogers referred to a 2011 trial it undertook in London, Ontario, in which it allowed 1000 customers to build their own bundles, saying customers showed they preferred package flexibility.
"Delivering more choice for customers depends on the CRTC banning unreasonable contracts that prevent TV providers from offering channels on a pick and pay basis," Ken Engelhart, SVP, regulatory, Rogers Communications, said in Rogers' statement. "The CRTC is taking a look at this barrier to choice and we're confident they'll do the right thing for consumers."
Taking a different tack, Bell's submission to the CRTC went further than Rogers and called for a pick-and-pay model outside of a basic cable package.
Bell also urged that local conventional TV stations be allowed to convert into local specialty services  to create a new revenue model for those channels.
"Like other specialty services, local channels would be able to charge wholesale rates to broadcast distributors, subject to existing CRTC must-carry regulations applicable to local broadcasting," Bell's statement read. "The combined revenue from advertising and wholesale fees supports a stable and sustainable future for local programming for all Canadians."
Of the pick-and-pay model, Bell Residential Services president Wade Oosterman said its proposal hangs on the ability for broadcasters and distributors to negotiate fees for any channel without carriage rights.
"Free-market negotiations are essential if pick-and-pay is to deliver on the promise of consumer choice, giving broadcasters and distributors the ability to develop the innovative and competitive business models required to make it work," said Oosterman in Bell's statement.
Finally, Shaw released its submission, demonstrating its support of a pick-and-pay model for standalone channels – with the caveat that channel providers must allow their services to be offered as such – and proposed the addition of an add-on "enhanced basic" service to cable packages that would include higher-cost services such as sports.
"Shaw's proposed guidelines would more effectively achieve the Commission's objectives for greater choice and flexibility with provisions that ensure a majority of services are available on a pick-and-pay basis," the company's statement read.
This article was updated Wednesday July 2.