2014 Unions and Guilds: DGC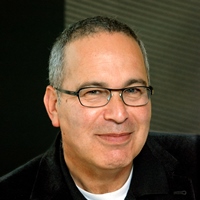 While the Canadian production sector is thriving, new media continues to put pressure on Canada's unions, guilds and professional associations. Digital production and distribution are disrupting known business models and as a result, the agreements that bind parties within those models are under stress. However, periods of change are when unions and guilds thrive, forcing discussion, compromise and, optimally, agreement between working parties. In a five-part series, organizations representing various industry players discuss their recent wins, losses and challenges ahead.
In the final post of the series, today we feature interviews with Brian Baker, national executive director of the Director's Guild of Canada, and Bill Skolnik, executive director and CEO of DGC Ontario.
At present, what are the biggest challenges facing your membership?
Brian Baker (Canada): Governments are more and more preoccupied with deficit reduction. Two jurisdictions have reduced or mostly eliminated support for film and television production through tax credits. The CBC and NFB continue to have their budgets reduced. Production budgets are shrinking and there is pressure to download these reductions onto the backs of the creators and craftspeople that ensure the high quality of Canadian programming. Media conglomerates continue to seek ways to pipe inexpensive foreign programming into their protected Canadian market and to loosen their obligations to create original high-quality programming. Digital delivery of content and multi-platforms creates its own constantly evolving set of challenges.
Bill Skolnik (Ontario): The expansion of content for newer forms of exhibition and distribution, i.e. digital production and distribution. The pillars of our agreement reflect the state of production from 20 years ago [and] trying to bend the aspects of that agreement to fit current production models often feels like jamming the proverbial square pegs into round holes.
How are you working to address those challenges?
Brian Baker (Canada): We continue to convince policy makers of the cultural arguments for a strong and vibrant screen-based industry. We believe that the future vitality of the Canadian screen-based industry rests crucially on empowering the creative team – most often the writer and director. We argue for a strong CBC that is committed to the kind of programming only a public broadcaster can provide: dramas and documentaries that  tackle broad cultural questions, and which entertain, get Canadians talking and help define who we are. For private broadcasters and the emerging internet services we argue that with the privilege of operating inside Canada comes the obligation to provide our small but sophisticated viewership with high-quality productions that speak to life as we live it here, in Canada. We continue to convince producers of low-budget films that it is in their interest to work under the umbrella of a Guild agreement, that contributing to health insurance and pension plans for our members helps ensure a stable workforce. We work with our industry partners to promote our country to foreign producers as an attractive place to make films. We provide training to our members to allow them to keep pace with evolving technologies.
Bill Skolnik (Ontario): We encourage open dialogue with production companies individually and with their association in order to fully understand the new realities of production and offer solutions. We work through the issues and offer practical solutions that are inventive but do not detract from the essence of our agreement. This calls for greater flexibility on the part of the production companies and their association. Currently we are seeking changes to the job descriptions from the producer's association since the current definitions do not necessarily reflect the numerous and ubiquitous technological advances in the industry and with individual crafts.
What were some of your wins in the last year?
Brian Baker (Canada): We negotiated a new collective agreement in five  of our seven  District Councils where we made major gains for our members in lower paid categories while overall staying within the parameters for pay raises established by the industry. This was due to the solidarity that our Directors and other members showed by giving up or sharing their potential wage gains with these lower-paid members. We also negotiated, for the first time, rates and additional use fees for Directors working on Internet productions. We established an office in Ottawa in order to more effectively press our case for increased support for our industry.
Bill Skolnik (Ontario): DGC Ontario largely maintained its production levels and exceeded our projected activity. We're also making great headway in representing our members on work at lower budget levels and have maintained our flexibility without reducing member fees or benefits. Our policy of set and location visits is paying off. Every set and location is now visited by a DGC Ontario business rep regularly and we've recently added a dedicated rep for post-production. [But] perhaps our greatest triumph was attracting over 500 members to our 2013 AGM, which ended up being delayed due to the long lineup just to register. This was unprecedented in DGC Ontario history. In fact, attracting well over a third of the membership to a union meeting that did not involve a formal ratification is the stuff of trade union history.
What difficulties did you encounter in the last year?
Brian Baker (Canada): The decisions that we made last year in collective bargaining will have an impact on the livelihoods of our members for years to come. We take this responsibility seriously. It was a long and arduous process.
Bill Skolnik (Ontario): The biggest challenge was bargaining our agreement with the CMPA. And while it was a lengthy process, its implementation was a great success.
What will be the issue that has the greatest impact on your membership in the next five years?
Brian Baker (Canada): This is a period of accelerated change, but we are guided by an enduring underlying philosophy: whatever the dominant platform turns out to be going forward, the future of the screen-based industries rests on empowering the creative team. The current golden era of television and the historic periods of flourishing for feature film share this one dynamic. We have seen terrific burst of success in Canada when writers and directors have been properly fostered, and we know we can do better in Canada. Empowering the creative team is the key to the future prosperity our screen-based industries, the key to our becoming more competitive on screens everywhere, the key to keeping our members working, and the mantra that drives the DGC as we manoeuvre on this rapidly shifting landscape.
Bill Skolnik (Ontario): I return to the first response: the challenge of meeting members' needs and security while increasingly dealing with new production, content and broadcast models as reflected in the digital universe.
Correction: The print version of the Q&A response from the Director's Guild of Canada incorrectly identified Bill Skolnik as the CEO and executive director of DGC. Skolnik is the CEO and executive director of DGC Ontario. Brian Baker is the national executive director of DGC. Playback regrets the error.