2014 Unions and Guilds report: CMPA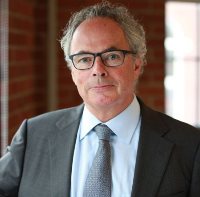 While the Canadian production sector is thriving, new media continues to put pressure on Canada's unions, guilds and professional associations. Digital production and distribution are disrupting known business models and as a result, the agreements that bind parties within those models are under stress. However, periods of change are when unions and guilds thrive, forcing discussion, compromise and, optimally, agreement between working parties. In a five-part series from our print issue, Canadian organizations representing screen industry professionals discuss recent wins, losses and challenges ahead. Today we feature an interview with Michael Hennessy, president and CEO of the Canada Media Production Association (CMPA).
At present, what are the biggest challenges facing your membership?
Business and regulatory uncertainty. In TV, the shift to serialized TV that resonates with international audiences requires more investment at a time where there is less competition due to consolidation and reduced appetite for risk. Add to this structural changes fuelled by the rise of VOD, broadband TV and pick-and-pay options, a  change is being used by some integrated players to argue for less regulation, despite their control over so many touchpoints in the system. And on the regulatory side, there's uncertainty regarding potential changes to broadcast policy because of the the proposed switch to pick and pay channels, and the CRTC's promise of a proposed new policy framework this spring.
In 2013, total production expenditure was $5.82 billion or slightly less than 2012. But there was also a big decline of $250 million in the Canadian independent sector, in part, by downward pressures on licence fees, even after accounting for incremental spending due to benefits monies. That  creates a significant challenge because even as we are seeing better productions, better talent, better audiences there  less money in the domestic market to make globally competitive shows and film.
How are you working to address those challenges?
The search for new opportunities and new markets has never been more critical. But pressure on production margins has also never been greater. Hence the need for finding new revenue models that increase revenue sources, from international to digital to coproduction and co-ventures. More coproductions [help] but as margins decline in the U.S. we may also see a shift away from fully funded studios back to independent producers assuming more risk in return for more control over IP. That will allow networks to hedge more bets and reduce financial exposure. That was the case in the U.K. when broadcaster margins declined and ultimately led to an emergence of much larger independent production entities. But that success only occurred because the UK government stepped in and legislated protections for a producers intellectual property.
What were some of your wins in the last year?
Canadian programming has hit a new level of excellence, with record ratings for many series. More remarkable is that we produce this content often at a lower cost than U.S. productions, which has helped open access to U.S. markets. Growing our international presence is a huge opportunity, particularly in light of the challenges independent producers from many countries face in an increasingly competitive and very uncertain marketplace.
According to PwC the global market for content continues to grow at a compounded rate of 4.8%. Demand for content has never been higher. The quality of Canadian content by any measure is world class and the Canadian brand is a hot commodity overseas. In a generation we have gone from "telling our stories to each other" to "telling, and selling, our stories to the world." We believe we don't trumpet our success enough, so the CMPA along with Telefilm, the CMF, and our sponsors have launched a social media campaign called #eyeoncanada/#vuesurlecanada to begin this conversation with consumers.
What difficulties did you encounter in the last year?
From a regulatory perspective,  our failure to obtain minimum PNI spending requirements. While the flexibility granted to broadcasters under group licensing has been a boon for big-budget drama, other categories are hurting.. The other big disappointment has been in some of our broadcaster relationships regarding Terms of Trade, particularly Rogers' and Corus' public statements suggesting that the limited protections intended to curb market power are bad for broadcasting in Canada. If we were to lose the few protections Terms of Trade has granted us, we think the opportunity for international growth would be severely compromised.
What will be the issue that has the greatest impact on your membership in the next five years?
Our industry is looking ahead to 2016 as a pivotal year. The Terms of Trade agreements with broadcasters will be under renegotiation, the Group Licences will be up for review and renewal and most union and guild agreements will expire.  As well, changes to pick-and-pay and the Canada Media Fund will be take effect. Ultimately, we think success or failure will depend on having regulatory protections to continue to exploit [producers'] intellectual property. That does not mean we cannot negotiate different deals, but without a minimum degree of regulatory protection, there can be no fair negotiation.