2014 Unions and Guilds Report: ACTRA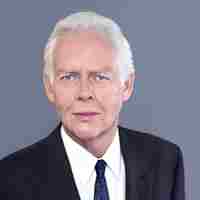 While the Canadian production sector is thriving, new media continues to put pressure on Canada's unions, guilds and professional associations. Digital production and distribution are disrupting known business models and as a result, the agreements that bind parties within those models are under stress. However, periods of change are when unions and guilds thrive, forcing discussion, compromise and, optimally, agreement between working parties. In a five-part series from our print issue, Canadian organizations representing screen industry professionals discuss recent wins, losses and challenges ahead.
Today we feature an interview with Stephen Waddell, national executive director of ACTRA.
At present, what is/are the biggest challenge(s) facing your membership?
As always, increasing work opportunities for Canada's professional performers is our biggest challenge.
How are you working to address that challenge?
Organizing our jurisdiction.  Making it simpler to engage professional performers under our contracts.  Pushing for more Canadian scripted programming on all our screens.
What were some of your wins in the last year?
We negotiated an excellent collective agreement with Ubisoft, one of the world's largest videogame developers and publishers. And we assisted our B.C. Local UBCP/ACTRA to secure a good settlement in their B.C. Animation Agreement negotiations.
What will be the issue that has the greatest impact on your membership in the next five years?
Given that the new technologies give practically anyone the opportunity to create recorded product, the challenge will be to ensure that high-quality, distinctive Canadian programming finds platforms for audiences to enjoy.  Cutting through the formulaic and amateur product with unique Canadian scripted production will become increasingly challenging with the proliferation of distribution platforms.