NSI Totally Television teams announced
After a one-year hiatus, the Totally Television Program is back with five television projects from writer-producer teams hailing from across Canada.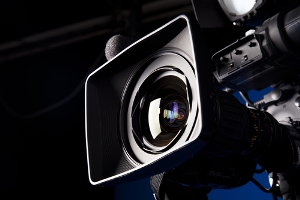 The National Screen Institute's Totally Television program has released the names of five writer-producer teams selected to participate in the program upon its return from a one-year hiatus.
The program took a one-year break last year, while the BCE-Astral Media deal was being reviewed by the CRTC. The program came back for 2014, with Bell Media pledging a $930,000 in funding to keep the program running through 2020. Bell has been a sponsor of the program since it started in 2002.
"People were probably sitting on some really great projects last year, and now it's given them a year to sort of polish them up a bit and resubmit," Shelly Tyler, program manager with NSI Totally Television, told Playback Daily.
NSI Totally Television connects teams of writers and producers with executives from Canada's major networks. The teams also work with showrunners and executive producers to fine-tune the concepts for their series. The end goal of the program is for the teams to land development deals with a broadcaster.
This year's NSI Totally Television projects are Bastards, from writer Jeremy LaLonde and producer Jordan Walker, Parental Advisory from producer Jamie Escallon-Buraglia and writer Christopher Stewart Sweeney, Recovery from writer Liam Brennan and producer Katie Weekley, New Wave from writer Stu Marks and producer Lauren Corber and CrookID, from producer Lara Anna Fitzgerald and writer Cathryn Morris.
- Camera image courtesy of Shutterstock 
Correction: An earlier version of this story incorrectly stated that Jamie Escallon Buraglia is the writer and Christopher Stewart Sweeney is the producer on Parental Advisory, and that CrookID is produced by Cathryn Morris and written by Lara Anna Fitzgerald. Parental Advisory is produced by Jamie Escallon-Buraglia and written by Christopher Stewart Sweeney, and CrookID is produced by Lara Anna Fitzgerald and written by Cathryn Morris.