2014 Unions & Guilds Report: SCGC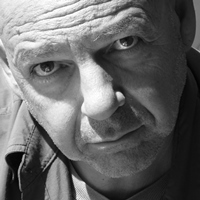 While the Canadian production sector is thriving, new media continues to put pressure on Canada's unions, guilds and professional associations. Digital production and distribution are disrupting known business models and as a result, the agreements that bind parties within those models are under stress. However, periods of change are when unions and guilds thrive, forcing discussion, compromise and, optimally, agreement between working parties. In a five-part series from our print issue, Canadian organizations representing screen industry professionals discuss recent wins, losses and challenges ahead. Today we feature an interview with Marvin Dolgay, president of the Screen Composers Guild of Canada.
What is the biggest challenge currently facing your membership?
It has become increasingly difficult for too many talented and dedicated composers to make a full-time and respectable living. Budgets are shrinking and the demands of delivery are increasing.  As the entire industry is facing challenges trying to monetize digital distribution networks, we also must ensure that a fair model is in place for the sustainability of music creators moving forward.
How are you working to address that challenge?
In order to educate and advocate towards maintaining the value of our craft, we have been successful in solidifying industry and government relationships. We are also a founding member of Music Creators North America (MCNA) and are now working closely with our Canadian and American colleagues to create a larger and unified voice.
What were some of your wins in the last year?
In the past year the SCGC ratified a framework alliance agreement with the DGC.  Being a member of the DGC family has already created great opportunities for us to move the many branches of our mandate forward. MCNA launched the Fair Trade Music Initiative at the Creators Summit in Washington DC and we received a grant from the OMDC to create an Economic Baseline Study for composers.
What difficulties did you encounter in the last year?
Prioritizing achievable goals with our lack of resources has been very difficult. The SCGC is punching way above its weight, thanks to the passion of our small staff and volunteer base.  We are continuing to find ways of creating programming and seminars for the professional development of our members as we are still promoting the status and rights of composers but it is very difficult have to leave so many cards on the table that deserve to, and should be, played.
What will you do differently in the year ahead?
Last year was our real transition year in working with such a large funding cut in our operating budget. We are now redefined and reorganized. This year will not be about doing things differently but will be about building on the successes of last year.