Preparing for a digital future: PwC
An overview of data from PwC's 2014-2018 Global Entertainment and Media Outlook launch, with bonus video from Cannes featuring PwC's Marcel Fenez.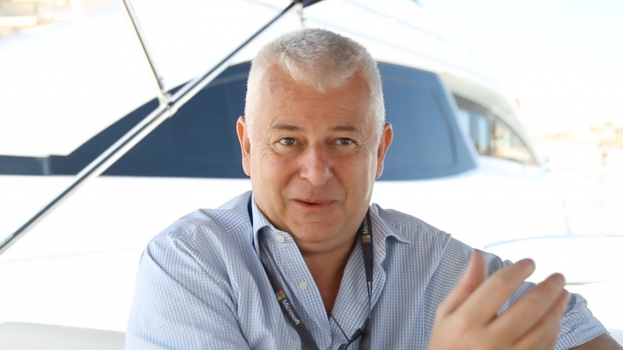 Canada is at a tipping point.
Research powerhouse PricewaterhouseCoopers hosted a launch for its 2014-2018 Global Entertainment and Media Outlook in Toronto last week, revealing that that economic trends powering mass media are becoming increasingly digital.
Canada's digital landscape is one of the most robust in the world, the report noted, and advertiser investment is migrating online from traditional media platforms.
For the first time, advertising revenue on the internet has surpassed advertising revenue on television in Canada. According to the report, in 2013, internet advertising brought in $3.8 billion, topping the television industry's $3.6 billion.
"In Canada, we are seeing the tipping point," Lisa Coulman, partner, assurance, national entertainment and media practice at PwC said during the presentation. "I had to triple check [the online spend] once I saw it, but yes, it's there," she later added during an interview.
By 2018, PwC projects that internet advertising will represent the majority of advertising spending across all platforms in Canada.
Canada's digital strength comes at the expense of some of our traditional media, as print advertising and TV subscriptions are already seeing the beginning of a projected downward trend.
"We are starting to see some erosion from a cord-cutting perspective in Canada, whereas in the United States, they would say the traditional TV model is here to stay," Coulman said. "That's why, in the United States, the tipping point will not occur within the next five years. In Canada, it's a different story."
Coulman's presentation highlighted some of the report's suggestions for what media companies need to do in order to embrace the trends for the future. A key point was that the idea of digital innovation is outdated. Media is past the point where digital can be considered an innovation; it must be integrated into every aspect and day-to-day tasks of any company, and must be used in a way that is focused on the needs, habits and interests of individual media consumers.
"We're past that. We're now into consumer relationship innovation. How do you innovate while developing that ultimate, utopia world?" Coulman said. "Digital has to become part of everyday conversation, and you should build strategies to measure impact on your consumer."
The report also included data on media buying and advertising, a topic explored in this video interview with Marcel Fenez, global entertainment and media leader for PwC. Playback sister publication strategy caught up with the exec on the PwC yacht in Cannes last week, as part of the annual International Cannes Lions Festival of Creativity.
Video by Jennifer Horn