IPF invests nearly $2M across 17 web series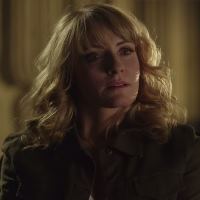 The Independent Production Fund has announced 17 scripted drama series that will receive funding in its latest round of financing, including 13 new productions, the organization announced Friday.
The fund invested nearly $2 million across the 17 selected projects. Eleven of the web series are in English, and six are in French. A total of 188 applications were submitted to the IPF in the first stage of the applications process, which were eventually cut down to a 32-project shortlist by a pre-selection committee.
The final 17 projects were chosen by an international jury along with industry evaluators and IPF Board members. Some of this year's international jury members included Paul Ronca of Just for Laughs Television and John Anderson, executive producer for XBOX USA.
This year's projects that were selected to receive funding are: À temps pour Noël from Productions Pixcom, the second season of The Amazing Gayl Pile from LaRue Productions, Avec pas de parents from Banana Productions, Bait from Jared Pelletier Productions and Triton Films, the second season of Everyone's Famous from Everyone's Famous Productions Inc., Entendu dans les bars from Ikebana Productions, Guerriers from Productions Haka, Haphead from No Media Kings, Inhuman Condition from Smokebomb Entertainment, the second season of Just Passing Through from Jeremy Larter, Geoff Read and Jason Larter, L'étrange province from Version 10 and Solofilms, March Family Letters from Cherrydale Productions, Mr. Fantasy/The Portal from First Love Films, Paranormal Solutions Inc. from Sociable Films, The Plateaus from Screen Asylum, the second season of Space Riders from iThentic Canada and TEZO from Zone3.