Telefilm invests $13M across 9 features
Among the films selected to receive financing in this latest round of funding include the copro Aloft and Sean Garrity's After the Ball.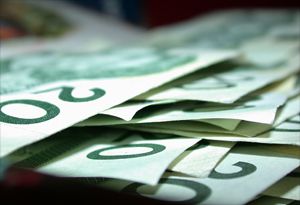 Telefilm Canada has invested $13 million across nine English-language feature films in its latest round of financing through the Canada Feature Film Fund, including five international coproductions.
The film After the Ball, directed by Sean Garrity and produced by DCP Mystery Arts and Jane Silverstone Holdings, received $3.3 million in financing from Telefilm.
LIFE, a majority Canadian coproduction with Germany, received $2.3 million. LIFE is directed by Anton Corbijn and produced by First Generation Films.
Regression, a minority Canadian coproduction with Spain, received $2 million in financing. The film is written/directed by Alejandro Amenabar and produced by First Generation Films. The majority Canadian-Brazlian coproduction Zoom received $1.6 million from Telefilm. Zoom is directed by Pedro Morelli and produced by Rhombus Media.
A Christmas Horror Story, directed by Steve Hoban, Grant Harvey and Brett Sullivan, received $1.6 million. The film is produced by Copperheart Entertainment. The minority Canada-Finland corpoduction The Girl King received $700,000 in funding. The film is directed by Mika Kaurismaki and produced by Triptych Films and Galafilm Productions.
A Worthy Companion, from directors/writers Jason and Carlos Sanchez and micro_scope, received $439,730 in funding. Rest Home, from writer/director Michael Rowe and Possibles Media, was awarded $400,000. Finally, the minority Canada-Spain coproduction Aloft received $300,000 in funding.  Aloft is directed by Claudia Llosa, with Buffalo Gal Pictures producing.