Dominic Purcell joins Canadian action thriller Gridlocked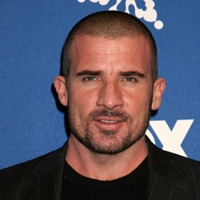 Canadian director Allan Ungar has replaced Oscar winner Cuba Gooding Jr. with Dominic Purcell in the lead of his action thriller Gridlocked, which starts shooting in Toronto and London, ON, on July 7.
The Prison Break star will step in to play an ex-SWAT leader who is being pursued by a cocky movie star.
Hackybox Pictures is producing and financing Gridlocked, which is based on a script Ungar co-wrote with Rob Robol.
Hackybox Pictures, the production shingle for Cody Hackman, recently produced Ungar's Tapped, a Canadian MMA thriller that was shot in London, ON.
Lionsgate released Tapped in the U.S. market, while VVS Films handled the Canadian release.
Bruno Marino, Geoff Hart, and Jenna Mattison are producing Gridlocked.
- Dominic Purcell image courtesy of Shutterstock