Deals: Tricon, Syndicado, levelFILM
Tricon inks a deal with Fusion Television, while levelFILM picks up the rights to About Alex. (Fusion Television's Candice Tells All pictured)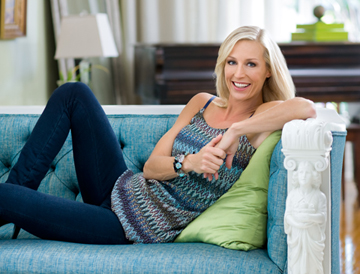 Tricon Films & Television
Distributor Tricon Films & Television has penned a deal to represent Canadian indie Fusion Television's 220-hour catalogue of unscripted programming. Tricon, which has offices in Toronto and L.A., will also represent all future titles made by Fusion – which has offices in Toronto and Vancouver – as part of the output arrangement. Current titles covered under the deal include Candice Tells All (78 x 30-minute), Divine Design (208 x 30-minute and 5 x 60-minute), Colour Confidential (91 x 30-minute and 1 x 60-minute), Fearless in the Kitchen (39 x 30-minute) and Homewreckers (13 x 30-minute).
Syndicado
Toronto and Las Vegas-based distributor Syndicado has acquired ZoomerMedia's IdeaCity, to be distributed on Hulu and Hulu Plus in the U.S. Read more on the series and deal here. Syndicado also picked up the rights to VisionTV's Supernatural Investigator series, as well as a slew of other titles.
levelFILM
Toronto-based levelFILM has picked up the Canadian distribution rights to Jesse Zwick's directorial debut, About Alex. The film screened at the Tribeca Film Festival, and will be released in Canada in theatres and on demand on Aug. 8, with a DVD release to follow in the fall. Screen Media Films will release About Alex day and date with the U.S. About Alex stars Aubrey Plaza, Max Greenfield, Jason Ritter, Maggie Grace, Jane Levy, Max Minghella and Nate Parker.
- with files from realscreen 
Also from this week: