Tribute: Global TV at 40 – Part 2
From our print issue: Shaw Media president Paul Robertson (pictured) on the power of specialty and the importance of providing on-the-go programming .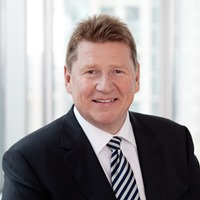 Click here to read part 1 of our tribute to Global at 40 
According to Paul Robertson, conventional TV is in many ways outdated – which may sound odd coming from the president of Shaw Media, which owns Global Television. But running the national network – comprised of 13 regional stations – is inefficient compared to Shaw's specialty channels, which include HGTV Canada, Food Network, History Television and Showcase.
"One signal across the country for History is clearly more efficient than having Global station operations in all the major centres," says Robertson. "And conventional is under pressure from a revenue standpoint. But it still serves local audiences in a way specialty can't. It provides local news programming in all these centres. It's still part of the regulatory bargain we make with the CRTC."
Revenues for conventional stations indeed are slipping – experiencing a 4.6% overall drop from 2012 to 2013, according to the CRTC – while revenues for specialties were up 5%. Robertson is well versed in that specialty space, having come over in 2010 from his post as president of television at Corus Entertainment, around the time Shaw Communications acquired Global and a slew of specialty channels from Canwest.
His biggest challenge has been making Global content available on-demand on its viewers' mobile devices.
"Providing programming on multiple platforms was the most important thing we needed to do," he says. "Conceptually, it's a fairly straightforward exercise, but when you start getting into the acquisition of digital rights and the various content requirements and putting advertising on all the different platforms, it's really very difficult. I didn't think it would take as long to get this far."
Last September the caster finally launched its Global Go app, which makes hit series such as Bones and The Good Wife available to Global customers on iOS and Android devices. The service had more than 1.1 million downloads as of early May. Robertson says these digital activities, although accounting for less than 5% of Shaw Media's total revenue, are crucial as the broadcaster readies for the future.
"If you can't get one of our shows on the go, maybe you're going to watch someone else's show and we lose. It's a bit of a defensive move, but it's all part of our duty to make sure we've got the best possible content available the way audiences want it. We need to be out front making sure we're good at this," he says.
One force Global Go defends against is over-the-top (OTT) content providers – particularly Netflix, which has 5.8 million Canadian subscribers, according to a Media Technology Monitor estimate. But it's a hard battle: a recent Delvinia poll indicates 78% of Canadians who use online video players would prefer getting content from one source, such as Netflix, rather than from individual broadcasters.
So it may have surprised Global viewers to see recent ads for the Netflix drama House of Cards run on the network. Despite resistance from some staffers, the spots got the go-ahead.
"We believe we should make our airwaves available in a responsible way to all advertisers," Robertson explains. But while Shaw Media might welcome Netflix's ad dollars, it's less keen on the service's lack of regulation regarding Cancon. The playing field could be leveled by the CRTC either imposing Cancon requirements on OTT services or softening them on broadcasters.
"It's difficult to compete with somebody who doesn't have the same requirements you do, so there's going to have to be some consideration there," Robertson says.
"Whether it ends up being carrot or stick between us and Netflix, I'm not sure. We'll have our day in court and bring our thoughts forward then."
Watch for part three of Playback's tribute to Global TV at 40 tomorrow. 
This story originally appeared in Playback's Summer 2014 issue.