Playback tribute: Global TV at 40 – Part 1
From our print issue: Shaw Media's Barb Williams (pictured) discusses Global Television's programming strategy in the first of a three-part series.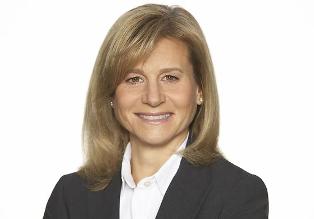 While edgy specialty series seem all the rage – dominating awards shows, social media and the water cooler – Global Television is quick to point out that its programs still command more eyeballs.
At last year's Emmy Awards, only three of the dozen series nominated for best comedy or drama were produced for conventional TV: The Big Bang Theory (which airs on CTV) and 30 Rock and Modern Family (City). And according to Nielsen, the most-Tweeted-about shows last fall were AMC's The Walking Dead and Breaking Bad, the drama series winner. However, BBM Canada data reveals those series' average 2+ viewership on commercial broadcast were unspectacular: 967,000 and 277,000 respectively. Global would rather focus on bigger audiences for its advertisers.
The network says it reeled in audiences of two million or more 131 times in 2012/13. Barbara Williams, SVP content, Shaw Media (which owns Global), will happily stick with top-rated dramas NCIS and NCIS: Los Angeles – the naval police procedurals that run Monday nights – acknowledging that they have "not one bit of buzz" around them. But they have topped 3 million and 2.5 million viewers, respectively.
"NCIS is not brand-new anymore [it's currently in its 11th season] and it's not super-dark and twisted," says Williams. "As purchasers, we're also looking for the new thing all the time, and sometimes you stop appreciating the value of something that's older yet well done and reliable. We have to remind ourselves sometimes about NCIS and Bones and even Survivor. There have been 28 seasons of it. We shouldn't forget the power of that."
When Williams joined the fold in 2005, Global was in crisis. It had been top dog with blockbuster '90s comedies Cheers, The Simpsons, Seinfeld, Friends and Frasier. But by 2004 those had all ended save for The Simpsons – which still runs as part of a two-hour Sunday night animation block – and nothing could fill the void. CTV leapfrogged Global and has held on to the top spot for the past 12 seasons.
Global has stabilized its market share among English conventionals over the past five seasons. In the recent fall/winter, CTV had a 32% primetime 2+ share, while Global held on to 20% and City 9%, according to BBM Canada data. CBC surpassed Global with 21%, although the pubcaster's programming budget is challenged going forward by federal cuts and the loss of NHL rights to Rogers Media. (Stats cover Sept. 23, 2013 to Feb. 16, 2014.)
But Williams isn't poring over rival broadcasters' schedules. "We move around our foreign shows aligned with the U.S. networks, regardless of what Rogers or CTV is doing," she says. Through simultaneous substitution, Global gets the Canadian eyeballs tuning in to both its network and the originating U.S. network. That does, however, make Canadian private nets slaves to American scheduling.
"Simulcast is both the bane of our existence and the most important tool we have," Williams says. "Where simulcast works for your schedule, there's no doubt it's a benefit. We pick up a larger audience to sell to our advertisers and that's our business. As long as American signals come into Canada, it's hard to get around the need for [it]."
Canadian series, American partners
Global's Canadian scripted series are sometimes made with a U.S. broadcast partner and thus can get a simulcast opportunity. Its most durable success in this vein is Rookie Blue, the cop drama from ICF Films and Entertainment One. The series has shot a fifth season and garnered in excess of 1.5 million average viewers in a summer slot while simultaneously airing on ABC. But this year, due to a scheduling conflict with CBS' Big Brother, Global moved Rookie Blue's season premiere to May 19 – one month ahead of ABC's start date.
"I couldn't be prouder of what a long-running franchise it's built itself into. I believe it could stand alone without ABC and still be a hit. That said, it's been great to have ABC as a partner. They help finance the show, and the bonus of simulcast has only helped," Williams says.
In February, Global debuted medical drama Remedy, produced by Indian Grove Productions. Early BBM Canada overnights had the series averaging 723,000 viewers; at series wrap, Global pegged average viewership at almost 1 million. "We're very pleased with the numbers and believe they've got nowhere to go but up," Williams says.
The network announced a second season of the series in May. It has as yet no U.S. broadcaster.
By comparison, Global canceled the period drama Bomb Girls from Back Alley Films and Muse Entertainment after it averaged 851,000 viewers in the latter part of its second season. That series had fervent followers, and the network decided to tie up the storylines with a two-hour TV movie in March.
That month also saw the launch of Working the Engels, a dysfunctional-family sitcom starring Andrea Martin and produced by Halfire Entertainment. NBC has partnered on the series but won't air it until summer.
"We chose to put it on [in March] because our schedule could use it. We decided not to wait for the simulcast," Williams explains, adding that broadcaster interest in sitcoms is currently high. "The U.S. networks are playing aggressively in the comedy game. In Canada, just as our dramas are getting much better, the opportunity to do better comedy is there, too. But you look at the success rate of half-hour U.S. sitcoms and I know we're stepping into a competitive, difficult game."
Other homegrown fare Global has aired recently includes Reunion Pictures' Continuum and eOne's Haven – both scripted sci-fi series imported from Shaw Media's Showcase channel – and Force Four Entertainment's doc series Border Security: Canada's Front Line, which came over from National Geographic Channel.
Helping build prodcos
Global has been accused in the past of a tepid commitment to high-quality Canadian programming, but it also has helped grow top indie prodcos such as Insight Productions, which credits the network with putting it on the map by supporting its first scripted project – the award-winning 1986 TV movie The Truth About Alex.
They then collaborated on the internationally sold drama series Ready or Not and Falcon Beach. On the game-show front, the 2007 premiere episode of Insight's production of Deal or No Deal Canada drew 2.7 million viewers – the net's biggest-ever audience for a homegrown show.
As more U.S. series bypass traditional broadcasters in favor of over-the-top services such as Netflix, original shows may become Canadian casters' most valuable assets. Williams acknowledges the possibility of greater business ahead with local producers, who currently hand broadcasters their national broadcast and digital rights while retaining international rights.
"We may need to be more financially committed," she says. "If so, we may need to find ways to be sure that financial commitment can be recouped, and that may require some shifting of the way we put deals together with producers. It's an important conversation, but an evolutionary one that will be done together."
Watch for part two of Playback's tribute to Global TV at 40 tomorrow. 
This story originally appeared in Playback's Summer 2014 issue.