Larysa Kondracki readies second feature, Dissent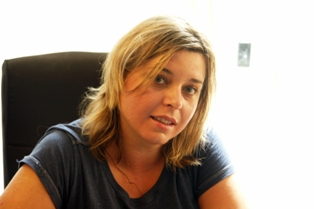 Christina Piovesan's First Generation Films has followed up back-to-back feature shoots in Toronto with pre-production on director Larysa Kondracki's next film, Dissent.
First Generation has just wrapped production on Alejandro Amenabar's Regression, which was shot in and around Toronto in April, May and June.
The Ethan Hawke and Emma Watson-starrer, a Spanish-Canadian coproduction, is set for release in August 2015 by Elevation Pictures in Canada and The Weinstein Company in the U.S. market.
First Generation also shot Life, which stars Robert Pattinson and Dane DeHaan, in February and March 2014, first in Toronto and then on location in Los Angeles.
The indie producer is currently packaging Kondracki's thriller Dissent,  her follow-up to her debut feature, The Whistleblower.
Co-written by Eilis Kirwan and Kondracki, Dissent is set in the near future as it tells the story of a father who goes in search of the truth about what happened to his activist son killed in a riot.
Dissent is expected to be a Canada-German coproduction, and to shoot in early 2015.