Jean Durocher named EVP and CRO at V Media Group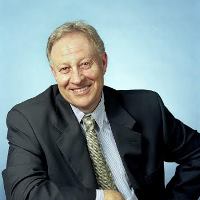 Former Gesca, La Presse and Quebecor exec Jean Durocher has joined Montreal's V Media Group as its new EVP and CRO.
Durocher will be in charge of supervising sales teams and supporting company revenue growth, and was brought on board to help the company move forward into a new chapter, according to Maxime Rémillard, president and CEO of V Media Group. No doubt part of that chapter will be V Media's December acquisition of MusiquePlus and MusiMax from Bell Media, once the CRTC and Competition Bureau approve the transaction.
V Media Group, a subsidiary of Remstar Broadcasting, also owns and operates the V French-language network.
Durocher comes from the print industry, and was last at Gesca Limitée, a Powercorp subsidiary that publishes seven French-language newspapers in Quebec and Ontario, including Montreal's La Presse, Sherbrooke's La Tribune and Ottawa's Le Droit.
- From Media in Canada