Hot Sheet: Top 5 Canadian films June 6, 2014 to June 12, 2014
The Grand Seduction continues to hold the top spot, while WolfCop comes in at #2.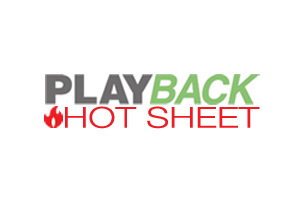 The top five Canadian films at the Canadian box office for the week of June 6, 2014 – June 12, 2014. Data courtesy of MPTAC and Zoom Services.
| | | | | | | | | |
| --- | --- | --- | --- | --- | --- | --- | --- | --- |
| | Week Starting June 6, 2014 (Week 23) | FILMS | CAN. RLS DATE | WK# | CAN. TOTAL WEEK B.O. | TOTAL THTRS | AVRG PER THTR | TOTAL CUME B.O. |
| 1 | EONE/SEVILLE | THE GRAND SEDUCTION | 2014/05/30 | 2 | 436,166 | 97 | 4,497 | 1,045,886 |
| 2 | CINECOUP | WOLFCOP | 2014/06/06 | 1 | 38,306 | 6 | 6,384 | 38,306 |
| 3 | EONE/SEVILLE | LE RÈGNE DE LA BEAUTÉ | 2014/05/15 | 5 | 17,155 | 9 | 1,906 | 322,853 |
| 4 | EONE/SEVILLE | TRAILER PARK BOYS 3: DON'T LEGALIZE IT | 2014/04/18 | 7 | 7,822 | 4 | 1,956 | 1,998,556 |
| 5 | VIDEO PALACE | ROCK PAPER DICE ENTER | 2014/06/06 | 1 | 5,352 | 3 | 1,784 | 5,352 |