D Films closes financing deal for growth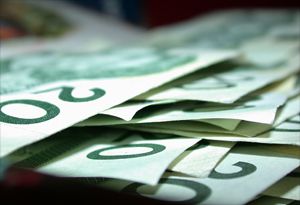 D Films has closed a financing deal with the U.S.-based East West Bank to raise its game in a rapidly consolidating Canadian indie distribution market.
D Films, led by Jim Sherry, president and CEO, did not release the terms of the financing arrangement.
But the indie outfit will earmark the funds from the East West Bank to raise its investment in film product and for working capital needs.
The new credit facility also signals D Films is open for additional business in the Canadian market, and is signaling to the market that it is financially viable.
The financing move follows Entertainment One acquiring rival Alliance Films to dominate the top-end of the Canadian indie distribution sector, only to leave a host of industry rivals like D Films to challenge to come up the middle to fill a gap in the market.
D Films' upcoming slate includes Fred Schepisi's Words and Pictures, Paul Haggis' Third Person, the Jennifer Aniston-starrer Cake and Kristen Wiig's upcoming comedy Welcome to Me.
The deal was facilitated by David Henry, SVP and managing director of East West Bank, and CFO Colin McLeod and Sherry for D Films.