Copperworks opens media production office in Sudbury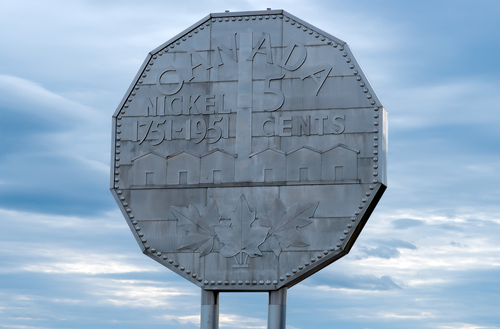 Copperworks Consulting has opened a new media production office rental space for companies shooting in and around Sudbury as the area continues to see a production boom.
The new media production space, located in downtown Sudbury, spans about 1,400 square feet and features three private offices, a boardroom, a reception area, a full kitchen and an open-concept bullpen area. While film and television production in the area has increased, production office space available to rent was limited, said Dennis Landry, partner and co-founder with Copperworks Consulting.
"We figured that between what we knew was coming down the line and the people that we were already talking to that there was a real niche there that could be filled," Landry told Playback Daily.
Alain Desrochers' feature film ESC and Distinct Features and Carte Blanche Films' Hard Rock Medical series are the first two occupants in the facility and will rent the office space until the end of August. Copperworks has already received inquiries from other productions slated to shoot in the Sudbury area in the coming months.
Production in Sudbury and the surrounding area is up overall due in a large part to the Northern Ontario Heritage Fund, which subsidizes local TV and film production, along with Ontario and federal tax credits that are available to film and TV producers.
Recent productions that shot in Sudbury and area include Atom Egoyan's The Captive, Casey Walker's A Little Bit Zombie and Adam Massey's The Intruders. Other companies have also recently made investments in the film infrastructure in the area, with William F. White opening a rental facility in Sudbury this spring.
"We're really starting to see a lot of the pieces of the puzzle falling into place. We needed to get to a bit of a critical mass in terms of production up here to warrant some of those investments," Landry said. "It's really exciting to see that we're at that place now. We certainly feel confident enough in what we're seeing in the landscape to sort of jump in with our initiatives and we're excited to be up and running and be open for this kind of business."
- Image courtesy of Shutterstock