Bell Media unveils fall schedules for Quebec specialty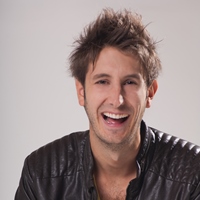 Bell Media has unveiled the fall schedules for its Quebec specialty channels, which includes three new original series for its Ztélé channel.
Canal Vie will feature 14 new programs this fall, including Zone3 trivia game show Me connais-tu? Other new Zone3 series slated to premiere on the channel this fall include  Quel âge me donnez-vous? and Comment rénover sans trop se chicaner. Productions Marie Brissette's Devine qui vient garder? is also on Canal Vie's fall schedule.
Canal D will feature Productions Lustitia's Body Language on its fall schedule, an original documentary series that looks at suspects' non-verbal cues during police interrogations. The French-language version of When Vacations Attack and Got Home Alive will also air on the channel this coming fall.
Elsewhere, Ztélé has three new original productions on the schedule for this fall: Groupe FairPlay's Classé XXX, and Attraction Image's Pawn Shop Québec and Direct dans l'net. The channel will also feature scripted programming including Sleepy Hollow, Tomorrow People, Almost Human and Canadian original drama Bitten, produced by No Equal Entertainment, Hoodwink Entertainment and Entertainment One. The channel will also air Pires chauffards Canadiens and the documentary Naked and Afraid.
Canal D Investigation will offer French-language versions of a variety of series, including Sloved, I Married a Mobster and The First 48.
Bell Media will also be launching a new programming block on its VRAK channel branded VRAK 2. The programming block, slated to run from 7 p.m. to 11 p.m. Monday to Thursday, will feature New Girl and French-language versions of several English series, including Two Broke Girls and Generation Cryo.
On the sports side, the fall schedule of RDS will see the return of its flagship in-house produced shows Sports 30 le magazine, Le 5 à 7, Hockey 360 and L'antichambre. The channel will also feature a new weekly show, Blitz, focused entirely on football. Other new in-house produced programming slated to air this fall on RDS includes Hors jeu 2.0, a weekly show that looks at the off-ice life of NHL players.