Anthony Cianciotta to head up AMBI Canada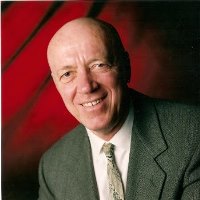 Anthony Cianciotta is back in Canadian film distribution as Italian film producer AMBI Pictures is setting up in Canada.
Cianciotta, who held earlier senior positions at Maximum Films, Alliance Films and Cineplex Entertainment, becomes SVP marketing and distribution at AMBI Canada.
The latest upstart Canadian film distribution outfit is tied to AMBI Pictures, which was launched last year by AIC Movie's Andrea Iervolino and Monika Bacardi, the widow of Italian drinks mogul Luis Bacardi.
AIC Movie and AMBI Canada are hosting a world premiere  of their sci-fi actioner 2047: Sights of Death, which stars Stephen Baldwin and Danny Glover, at the Italian Contemporary Film Festival in Toronto on Friday night.
AMBI Pictures produces six to eight movies annually, and handles sales of its film titles internationally.