Phase 4 Films execs take over at eOne's U.S. film division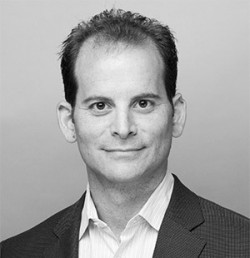 Entertainment One's U.S. film division has unveiled its new management team after a recent series of shake-ups.
Under newly installed eOne's president of U.S. film and distribution Berry Meyerowitz, following the $27 million acquisition of Phase 4 Films, Sean Monson is being named EVP finance and operations and David Richardson becomes EVP sales and marketing.
Both Monson and Richardson came over to eOne from Phase 4 Films.
Leaving eOne's U.S. film division is Dylan Wiley, SVP of theatrical marketing and distribution, and colleagues Patrick McDonough, Ryan Markowitz, Seanna Hore, Sejin Croninger and Walter Schmidt.
Other Phase 4 Films execs taking over at eOne's U.S. film and distribution business include Ian Goggins, named SVP on demand/digital, Larry Greenberg, named SVP acquisitions, Ben Means, SVP label management and Polly Beel, VP marketing.
The acquisition of Phase 4 Films was preceded by the departure of David Reckziegel as president of eOne North American Films.
As the Phase 4 execs consolidate their hold on eOne's U.S. film division, they will shift the focus away from arthouse movies to film titles where the ancillary potential can be exploited after a theatrical release.
"We're sourcing films which will see their value in home entertainment, cable, telecommunications, satellite and digital enhanced with platform theatrical releases that generate awareness and interest before their release in these transactional media," eOne spokeswoman Jackie Rubin said of the company's new home entertainment strategy.
eOne acquired Phase 4 Films for $27 million, or $19.3 million in cash and 1.41 million issued shares in the company.