City greenlights McCulloch's Young Drunk Punk
The new single-camera comedy from Kids in the Hall's Bruce McCulloch is set for production in summer 2014. (Kids in the Hall in Dave Foley-starrer Spun Out pictured.)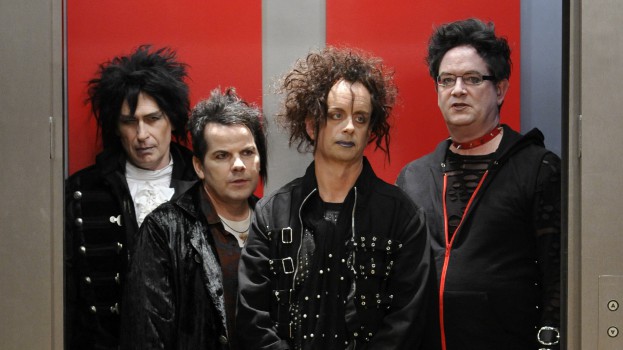 Roger Media's City has greenlit a new project from Kids in the Hall alumnus Bruce McCulloch called Young Drunk Punk.
Coproduced by Toronto's Accent Entertainment and Calgary's SEVEN24 Films, the single-camera, half-hour comedy is set to head into production this summer.  The series was developed and commissioned by Rogers Media.
The order from Rogers media is for 13 episodes, set to take place in Calgary in the 1980s.
The series, semi-autobiographical in nature, will follow two recent graduates setting out on a mission of self-discovery. It is based on a stage show of the same name penned and performed by McCulloch.
Rogers Media has not yet set a broadcast date for the series, which is created, written and executive produced by McCulloch.
Also serving as executive producers are Susan Cavan from Accent Entertainment, and Jordy Randall and Tom Cox from SEVEN24 films. On the Rogers side, Carol Commisso is production executive.