Sally Catto named GM, programming at CBC
The scripted boss takes over the GM position, overseeing the pubcaster's overall programming portfolio.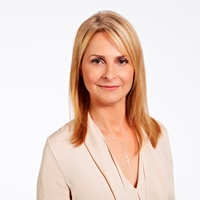 The CBC shook up its executive ranks Monday with the announcement that Sally Catto has been named general manager of programming CBC Television.
Catto moves into the GM position from her role overseeing the CBC's scripted programming division. In that role, she worked alongside Jennifer Dettman, who oversees the CBC's unscripted portfolio and will continue to do so under the new structure.
The general manager role previously existed within CBC's programming division but was folded into the Head of English Services role under Kirstine Stewart.
Catto returned to the CBC in 2012; previously she was executive director, arts and entertainment at the pubcaster, followed by a stint as EVP at Cineflix Studios.
In 2013, she oversaw the reorganization of the CBC's scripted primetime division into drama and comedy.
The announcement was made at the Banff World Media Festival.