Outsider Avi Federgreen joins indie distributors club
IndieCan Entertainment is joining the Canadian Association of Film Distributors and Exporters, as is John Bain's Search Engine Films. (Federgreen pictured)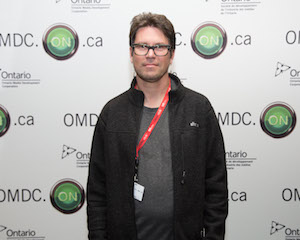 The rebel is joining the club.
Avi Federgreen, the outsider among Canadian indie distributors for his championing of up-and-coming Canadian filmmakers in search of an elusive theatrical release, is bringing his indie shingle, IndieCan Entertainment, into the Canadian Association of Film Distributors & Exporters.
So too is John Bain of Search Engine Films.
But it's Federgreen, whose career has been about arguing for respect for low-budget Canadian filmmakers, who's making waves as he gets round the table as part of the indie distributors lobby group.
"I'm here to fight for the little guy, in a big pond,," Federgreen told Playback Daily.
He launched IndieCan in November 2011, with an eye to backing independent, low-budget films.
His most recent releases include Moon Point, Peace Out, The Ghosts In Our Machine, Sex After Kids and Down River.
IndieCan now joins an indie distributors lobby whose members are increasingly looking to acquire and sell films internationally, including Entertainment One and Mongrel Media with its newly launched Mongrel International division.
Search Engine Films' recent releases include Drive, Winter's Bone, Hurt Locker, The Men Who Stare at Goats and Biutiful.
Now Federgreen, besides taking on as many indie Canadian films onto his release slate as possible, also wants to be around the table as CAFDE's job one is to get more Canadian films on domestic TV channels.
"I want to be part of that conversation," he explained.