Programming profile: Syfy's Chris Regina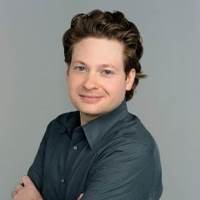 As viewer expectations continue to drive content quality – and budgets – up, securing upfront international financing has never been more important. So the timing has been pretty sweet for U.S.-based genre channel Syfy, owned by NBCU, to develop an abiding admiration for Canadian (and Canadian-shot) programming. As the U.S. broadcaster for Canadian originals Bitten, Lost Girl, Continuum and the upcoming Killjoys, the channel also airs the Canada-shot Haven, Warehouse 13, Being Human, Helix and Defiance. Here, Chris Regina, the channel's SVP of programming and acquisitions, breaks down the channel's programming strategy for Playback.
What is it about Canadian sci-fi series that has captured Syfy's interest?
Part of it is strategic. We've transitioned off of buying the Revolutions, Grimms and Fringes of this world – serialized programs that ran on broadcast networks and don't really have a second life on linear cable. So our strategy has been to exit that, as there's demand for that on SVOD. On linear, our audience wants to watch serialized shows, whether we stack them or strip them. So the counter-strategy is to produce more originals. But we don't have the budget to fully fund a ton of high-end scripted content. The solution is to do coproductions with Canada to bring more scripted content to Syfy without having so many repeats. And Canada does bring trusted, dependable producers that really know the genre and can deliver quality content.
What do you like to hear in a pitch?
When producers come to us, we're looking for originality, a clean elevator pitch that's very simple and marketable. If it's something based on existing IP that can really resonate with our audience without a lot of explanation, that's great, because it allows us to laser-focus our marketing message. We're looking for a fresh, unique point-of-view on a sub-genre. With Bitten, the unique thing there was a female werewolf as the lead. The pitch for Z Nation, a zombie show that shoots in the U.S., brought a different take from The Walking Dead. And Olympus is a new immersive take on Greek mythology that is not on TV right now.
You also like the tax credits and other subsidies attached to series made in Canada.
We're always looking for shows that have solid financial planning and budget, and know how to get off the ground. We get a lot of pitches that don't have that solid structure built in. People are searching for financing from around the world. But a lot of time, if something is set up in Canada, on a Canadian network like Showcase or Bell, they have that certain amount of budget so we know when we come in, we can put our financial powers together to produce the show. And the rest of the world just provides minor gap financing.
What are you looking for? Does a series have to be based on Earth or can it take place in space?
We're doing a combination of both. We have a lot of Earth-based, present-day relatable science fiction that audiences can connect with, and there's been a new push into the space arena. We announced a show called The Expanse and we definitely have a desire to re-enter that space with Battlestar, and it's an area that's not present on the air, and we can really own.
You mentioned you like fresh takes on a genre. What does that look like?
If I knew, I'd be out there making it myself. I would say there's definitely existing IP out there, like The Expanse, which is based on a [James S.A. Corey] book series, that is really imaginative. Stories that have really well thought-out characters and the kind realization and intensity we believe is what viewers want, like Game of Thrones or The Walking Dead. We're also exploring new voices. It's hard to say you can come up with something totally original. Everything in some respect has been done before. But people find new ways in, a new way to take the Star Trek vehicle in terms of what's gone before, and create new characters and journeys and experiences.