Sony Pictures Imageworks moves head office to Vancouver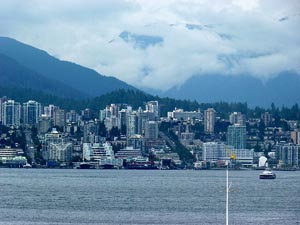 Vancouver is the new head office for Sony Pictures Imageworks as the studio-backed effects house relocates from Culver City, California.
The move will see future Imageworks and Sony Pictures Animation work being done in a new 74,000 square-foot facility in downtown Vancouver to open in 2015.
The proposed facility will house as many as 700 artists at work on projects like the upcoming Hotel Transylvania 2 and an untitled Smurfs movie.
Sony Pictures Imageworks has already been building a presence in Vancouver's Yaletown neighbourhood since 2010 as the studio taps lucrative digital and animation tax credits on offer in British Columbia.
Around 350 artists last year worked on The Amazing Spiderman 2 for Sony Pictures Imageworks.
And Rovio Entertainment, owner of the Angry Birds mobile video game app, was enticed by the British Columbia government to choose Sony Pictures Imageworks as its main animation house for an upcoming movie adaptation.
The VFX giant will retain a skeleton management presence in Los Angeles, while making Vancouver its head office and production hub.
Other international players have similarly opened new facilities in Vancouver, including Microsoft and Industrial Light and Magic to provide VFX  for their upcoming movie slates and digital products.
ILM, a Lucasfilm subsidiary, in March opened a new Vancouver studio to complete effects for Star Wars VII,  Warcraft and Tomorrowland, among other movie projects.