Blog: Crafting the perfect pitch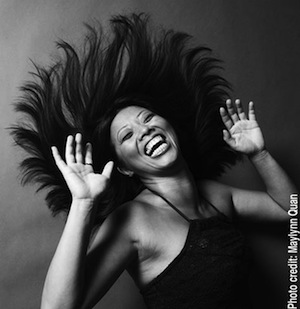 By Nathalie Younglai
"Okay, finish up," a voice calls out, propelling me into a frenzy of writing.
Those three dreaded words mark the end of a timed logline writing session at Pilar Alessandra's "Pitch to Page" workshop on May 24, put on by the Director's Guild of Canada (Ontario Division) and hosted at Humber College's School of Media Studies and Information Technology.
The day-long event is one of about 45 professional workshops developed specifically for the DGC that Humber hosts every year, an impressive commitment to staying up to date and relevant in today's media world.
As an avid listener of Alessandra's On the Page podcasts, I'm excited for the session. Alessandra was a script reader for Amblin Entertainment, senior story analyst for DreamWorks, has taught at UCLA Writer's Program and is the author of  The Coffee Break Screenwriter.
But right now, Alessandra is cracking the whip, forcing the participants to push ourselves in writing loglines that jump off the page. In 10 minutes.
"This is not a hostage situation," she jokes, but writing under the gun sure feels like torture.
Pitching is a necessary evil for writers, directors and producers. Most dread it and those that do excel are subject to jealousy and bribes. (Or maybe I'm the only one eager to hire a proxy pitcher.)
As we read our loglines, the division of experience and talent becomes clear. Some are funny, compelling and precise. Others meander in a five-minute assault of too much information that leaves the listener lost and confused. But Alessandra jumps in, carving the excess words away with the skill of a surgeon. And like magic, each logline has a shiny new life of its own.
According to Alessandra, her skill is born of "working with writers over the years and getting a sense of their intention right away.Sometimes they're not always giving me the story they want to tell. I can see and can hear it."
The key to a strong logline is to imply the inherent conflict and to be specific without being too wordy. Sounds easy, but it's not. Since we're not to use character names in loglines, Alessandra drums an equation into our heads: flaw + occupation (or) personality + occupation = stronger character description.  I've never heard it explained in that way and suddenly it brings razor focus to the logline I'm working on. Who knew writing was also math?
Next up: verbal pitches. Unfortunately, it's not as simple as spurting out the logline and dropping the mic. Alessandra gives us a Mad Lib-type handout that walks us through what we should be prepared to talk about in a pitch. Everything from what's special about your project, what inspired you to write it, to your own personal logline and showing you are open to change. It's all about knowing what your answers are and being ready to talk about it in a succinct but exciting way.
"Look at yourself as a movie," she emphasizes. "It's the one sentence tagline that imprints who you are."
And with that, she gives us another ten minutes to figure out who we are.
Nathalie Younglai (pictured) is a writer-director who has worked on Tessa & Scott, Til Debt Do Us Part, Princess, and Top Chef Canada. Selected for the WGC-Bellmedia Diverse Screenwriters Program and the Global Writers Apprenticeship, Nathalie is currently pitching a one-hour drama series with eOne.