Production starts on season 2 of Meet the Family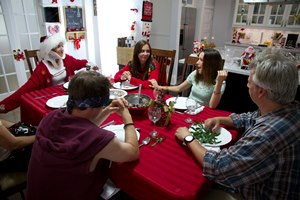 Production has started on the second season of Meet the Family, with casting currently underway in the Toronto area for the reality series from Frantic Films.
Rogers Media announced it was renewing the series for a 13-episode second season in January, following a limited eight-episode run of the first season.
In Meet the Family, 30 hidden cameras record the first time someone meets their partner's family. The family, however, are all actors who aim to make the encounter as difficult as possible. The show is based on a U.K. series titled Meet the Parents.
The second season of Meet the Family is set to air on City later this year. Derek Harvie serves as series and executive producer, with Jamie Brown and Jeff Peeler also executive producing. The series was written by Ron Sparks and Matthew Doyle.