John Boynton, Shelagh Stoneham leave Rogers Communications
The executive departures come ahead of newly installed CEO Guy Laurence outlining his strategy for change during an internal event for employees on Friday.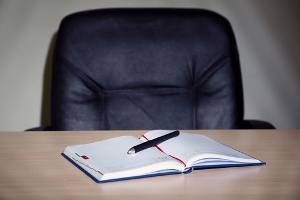 Guy Laurence promised change when he took the helm at Rogers Communications at the beginning of 2014.
The wireless and cable giant's CEO is expected to outline that change Friday at an internal event with employees.
That address comes a day after company spokeswoman Patricia Trott confirmed to Playback Daily that EVP marketing and CMO John Boynton and Shelagh Stoneham, SVP of brands and marketing communications, had left the company.
Their departures come as Rogers Communications restructures its marketing operations, according to Trott.
Laurence is expected to outline his plan to improve the corporate performance at Rogers Communications.
The newly installed CEO earlier brought his strategy for change to the Rogers Communications board of directors, and is expected to tell employees how the media giant can remain competitive in the mobile phone market, and retain TV subscribers amid growing cord-cutting and cord-shaving.
- Chair image courtesy of Shutterstock