Deals: Distribution360, 9 Story, IndustryWorks, Parallax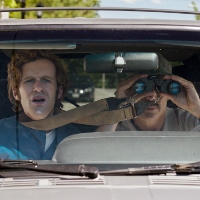 Distribution360
Marblemedia's Distribution360 arm has picked up the rights to the upcoming documentary Sex, Fame & Murder (1 x 60 minutes). The documentary, from Hiltz Squared Media Group, follows the life of Luka Magnotta, who gained international media attention after he was charged with the murder of student Lin Jun. The film is set to premiere in the fall 2014 ahead of Magnotta's trial.
9 Story Entertainment
9 Story Entertainment has sold its animated comedy series Numb Chucks (26 x 22 minutes) to a number of new broadcast partners, including the Cartoon Network in the U.S. and Latin America, ABC TV in Australia and Canal+Family for France and Africa. The series was also sold to Disney for central Eastern European markets, Asia, Israel and Benelux, and Ireland's TG4. Numb Chucks is produced by 9 Story, and premiered on YTV earlier this year.
IndustryWorks
IndustryWorks acquired the international rights to Theodore Bezaire's The Birder, starring Tom Cavanagh, Mark Rendall, Jamie Spilchuk, Tommie-Amber Pirie, Graham Greene and Fred Willard. The comedy was co-written by Bezaire and Stasko, and produced by The Dot Film Company. The film will open in Toronto on May 23, with plans to release the film in cities throughout Canada this summer.
Parallax Film Productions
British Columbia-based Parallax Film Productions have closed several licensing deals for its six-part TV series Bahama Blue. The series was picked up by Discovery Network International for Latin America, Discovery Asia, Discovery CEMEA (central Europe, Middle East and Africa), and Discovery Italy. The series will start principal photography in May in the Bahamas and is being produced for Blue Ant Media's Oasis channel. A premiere date is set for early 2015.