TSN adds three new channels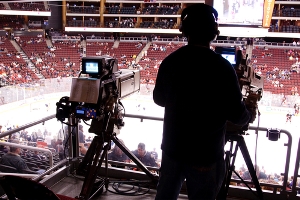 The sports broadcasting business in Canada continues to be reshaped in the wake of the Rogers-NHL deal, as Bell Media announces three new channels in its TSN network.
The mediaco said the three new channels – TSN3, TSN4 and TSN5 – will allow the broadcaster to better cater to viewers in multiple timezones and more extensively cover live events. A launch date for the channels is set for this fall.
It will also allow TSN to take full advantage of all the rights it purchases, explained TSN president Stewart Johnston.
As an example, Johnston cites the World Hockey Championships, which TSN owns full 64-game rights to but typically only airs 20 games due to scheduling constraints.
"The key to the success of sports programming that has grown so significantly over the last number of years is that it must be consumed live," Johnston told Playback Daily. "We have only had two channels, and often we have had three or four or five live events all at the same time."
The channels will not focus on different types of programming or cater to different audiences, Johnston said.
"We knew that the content would not dictate a theme to each channel… we wanted five TSNs," Johnston. The additional channels are not subject to CRTC approval. All five of the new channels will also be available to subscribers online and through the TSN GO app.
With the additional channels, the network plans to strategically schedule its Sportscentre broadcast so that it can cater to multiple time zones across the country.
The network also aims to expand in-house productions and acquisitions of new content, although details on those plans have yet to be finalized, Johnston said.
Image courtesy of Shutterstock