Canadian producers lead Banff Rockies field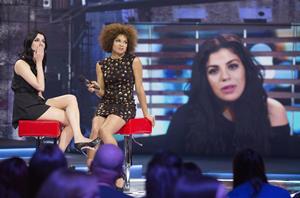 The Banff World Media Festival on Tuesday unveiled contenders for its annual Rockie Awards, with Canadian producers snagging a field-leading 40 nominations.
The international-focused awards included British TV producers earning 31 noms, followed close behind with American producers grabbing another 30 in all.
The Canadian contenders in Banff include Temple Street Productions' Orphan Black in the best serial competition, and Giant Ant's To This Day and Image Entertainment's Walter & Tandoori challenging for top honours in the animation category.
Other highlights include Insight Productions' Big Brother Canada booked into the best reality competition, and Aetios Productions' 30 Vies competing for best melodrama. Thunderbird Films' Package Deal is entered for best sitcom and Reunion Pictures' Continuum will contend for best sci-fi and action series.
The diversity of Canadian output worked to the advantage of local producers, as the best webseries fiction competition includes a nomination for CocoMilk Productions' Convos With My 2 Year-Old and Productions Babel's Project-M, while Epitome Pictures' Degrassi is up for an award in the the best youth fiction category.
Elsewhere, Associated Producers' Tales From the Organ Trade will compete in the best humanitarian and investigation category.
More than 40 countries in 26 categories, including drama, documentary, kids, animation, and webseries, are represented in the Banff Rockies competition.
A full list of Banff award nominees is available at www.banffmediafestival.com.