Breakthrough Entertainment buys Joker Films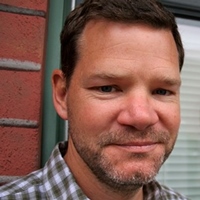 Eager to quicken its move into theatrical feature film production and distribution, Breakthrough Entertainment has bought indie film sales, packaging and production company Joker Films.
The bolt-on acquisition will see Joker Films founder Tim Brown become EVP, feature films at Breakthrough, traditionally a TV producer that in recent years has diversified into film production and distribution.
Terms of the deal were not disclosed.
As part of the agreement, Joker Films' catalogue will go to Breakthrough, a portfolio that includes kids and family fare, thrillers, comedy and documentaries.
The acquired titles include The Lifeguard, starring Kristen Bell and Martin Starr, That Burning Feeling, starring John Cho, Daydream Nation, and Step Dogs, starring Dylan Schmid.
Brown, based in Vancouver, will report to Breakthrough president of distribution Nat Abraham, who along with  Michael McGuigan, chief financial officer, recently became equity partners alongside Ira Levy and Peter Williamson in the indie producer and distributor.
As part of his duties, Brown will work with writers, directors and producers to develop and produce movies.
Brown launched Joker Films in 2009 after completing executive stints at Insight Releasing and Keystone Distribution.