Spike greenlights Tut miniseries from Muse
The six-hour miniseries is part of a programming push by Spike TV to attract more female viewers.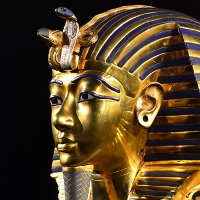 Spike TV has greenlit Tut, a six-hour miniseries from Montreal-based Muse Entertainment.
Tut is Spike TV's first scripted event series in eight years and is part of a programming push by the U.S. network to attract more female viewers, said Michael Prupas, president of Muse Entertainment. Spike TV also sees Tut as a network-defining program, said Prupas.
"It gives us the opportunity to prove that we can deliver the kind of quality that has helped define other networks," Prupas told Playback Daily.
Spike TV optioned the series in September 2013. Production on Tut, which has a budget of $30 million, is set to start this fall and will be shot on location in Montreal and Morocco.
While Spike TV does not yet have a locked premiere date for the series, it will likely bow some time in 2015, Prupas said.
Muse Distribution International will handle the distribution of the series.
"We know Tut is a subject that really does work internationally and resonates with audiences around the world," Prupas said.
Prupas, Joel S. Rice, Greg Gugliotta and Michael Vickerman will serve as executive producers on Tut, along with Elice Island Entertainment's Jeremy Elice, and Angela Mancuso. Sharon Levy, EVP original series at Spike TV, is also an executive producer on the series. Irene Litinsky serves as producer. Tut is written by Vickerman, Peter Paige and Bradley Bredeweg.
- King Tutankhamun image courtesy of Shutterstock