CTV extends encore strategy into summer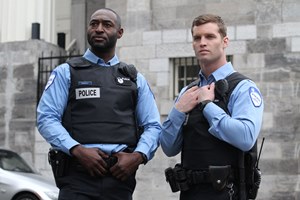 CTV has unveiled its summer lineup, which, in addition to a host of acquisition programming, will feature encore runs of original series Orphan Black, Bitten and 19-2.
Police drama 19-2 will air in its entirety starting Thursday June 5 at 10 p.m.  The series, which originally aired on Bravo, was a top-three show for the specialty network and received a second-season greenlight in April. CTV featured encore viewings of the first two episodes of 19-2 this winter.  The first episode attracted 870,000 viewers, which made it the most-watched Canadian drama to debut on the network since Motive in February 2013.
The Space series' Orphan Black and Bitten will also join the CTV lineup this summer, with premiere dates to be determined. CTV will air the first season of Bitten and season two of Orphan Black.
The second season of The Amazing Race Canada will bow on Tuesday, July 8 at 9 p.m. The first season of the show, which aired on Monday evenings, brought in an average audience of 3.5 million viewers each week. The fifth season of The Listener will air on Monday evenings at 9 p.m. starting May 26.
Other shows returning to CTV's summer slate include Masterchef, which will take the Monday 9 p.m. timeslot beginning May 26, Anger Management, Unforgettable, Hot in Cleveland and Mistresses.
In addition CTV announced it acquired the broadcast rights to the new reality singing competition series Rising Star.  CTV will air the U.S. show in simulcast with ABC, with a two-hour premiere set for June 22 at 9 p.m.
On the special events side, the 25th anniversary edition of the Much Music Video Awards will air on Sunday, June 15 at 9 p.m. For the first time, this year's MMVAs will simulcast Canada-wide on both Much and CTV.
Other special TV events scheduled for this summer on CTV include the 2014 Billboard Music Awards, to air on Sunday, May 18 at 8 p.m. and the Canadian broadcast premiere of Transformers: Dark of the Moon on Sunday, June 8 at 8 p.m.