Tim Southam named president of DGC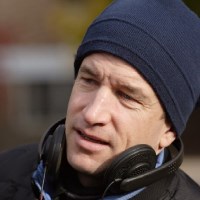 Director Tim Southam has been named the new president of the Directors Guild of Canada, the organization has announced.
Southam, who was elected to the position by the Guild's membership, will replace outgoing president Sturla Gunnarsson who was president for six years. Southam previously served as the chair of the DGC's National Directors Division for six years.
Southam has directed a number of dramas, comedies and documentaries, including multiple episodes of Bones and House. On the feature film side, his work includes The Bay of Love and Sorrows, One Dead Indian and the documentary Drowning in Dreams. He also worked on the miniseries Trudeau: Maverick in the Making.
Southam was also a Gemini-nominated writer on Traders, and has won three best directing Geminis, two best program Geminis and the Banff Rockie award.