Christopher Plummer to star in Remember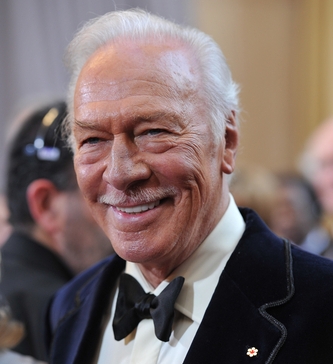 Christopher Plummer has been cast in the lead role in the thriller Remember, from director Atom Egoyan and producers Ari and Robert Lantos of Serendipity Point Films.
When the filmmakers first read the script for Remember from screenwriter Benjamin August, they knew immediately that Plummer was the only person for the part, said Ari Lantos.
"There's very few living and working actors today who bring the level of talent and complexity required for this role," Lantos told Playback Daily.
Remember follows the story of a man of European descent who has been living in North America post World War II whose mind is starting to fail him.
"He is a man with a mission in the film, but quite frequently forgets what that mission is," Lantos said. Joining Plummer on the cast for Remember are Martin Landau, Dean Norris, Bruno Ganz, Heinz Lieven and Günter Lamprecht.
Remember is set to start principal photography on location in the Toronto area and Northern Ontario around Sault Ste. Marie on July 14. The shoot is scheduled to last about 31 days.
The budget for the film is approximately $13 million.
Remember is produced by Serendipity Point Films in association with Detalle, Telefilm Canada, Distant Horizon and Egoli Tossell. Other executive producers on the project include Jeff Sagansky, Moises Cosio, Mike Porter, D. Matt Geller and Larry Guterman. Jens Meurer serves as coproducer.
The film is set to be distributed by Entertainment One in Canada, ARP in France and Videovision Entertainment in South Africa. International sales outside of North America will be handled by IM Global. IM Global will also launch international sales of Remember at the upcoming Cannes market.
Remember has received financial support from Telefilm Canada, the Northern Ontario Heritage Fund Corporation and various tax credits.
Image: Featureflash / Shutterstock.com