Relativity takes U.S. rights to Hector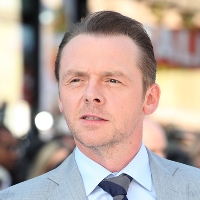 Distribution giant Relativity Media has picked up the  U.S. rights to Peter Chelsom's Hector and the Search for Happiness, ahead of a fall 2014 platform release.
The Canadian-German coproduction stars Simon Pegg as Hector, an eccentric yet irresistible London psychiatrist in crisis.
The ensemble cast includes Jean Reno, Toni Collette, Christopher Plummer, Rosamund Pike, Stellan Skarsgård and Veronica Ferres.
The Hector producers are Judy Tossell, Klaus Dohle, Christine Haebler and Trish Dolman, with Phil Hunt, Compton Ross and Christian Angermayer.
The film from Egoli Tossell Film, Erfttal Film and Screen Siren Pictures was made in association with Head Gear Films, Metrol Technology and Film House Germany, and includes Telefilm Canada financing.
UTA Independent Film Group negotiated the deal on behalf of the filmmakers.
- Simon Pegg photo courtesy of Shutterstock