Rogers Communications posts lower Q1 earnings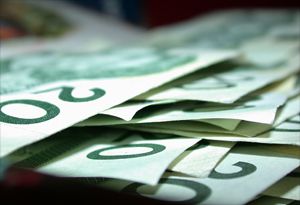 Rogers Communications on Thursday said first quarter earnings slipped, due mainly to lower wireless phone network revenue.
Rogers saw earnings for the three months to March 31 fall 13% to $307 million, compared to a profit of $353 million in 2013, on overall revenue remaining virtually unchanged at $3.02 billion.
Operating revenue during the latest quarter from wireless was $1.727 billion, down 2% from a year-earlier $1.76 billion.
Operating revenue from cable came to $860 million, just down from $861 million in 2013. Overall media revenue was up 8% to $367 million against a year-earlier $341 million, owing to revenue growth at Sportsnet and higher sales at The Shopping Channel.
Higher Internet revenue offset falling TV and phone revenue associated with competitive TV subscriber losses.
The lower TV revenues were caused by a year-over-year decline in TV subscribers, stepped-up competition from rival Bell Canada's internet-based Fibe TV offering, and the timing of pricing changes.
Those losses were offset by the acquisition of Mountain Cable, which added TV subscribers, digital cable households, cable high-speed Internet subscribers and cable telephony customers to Rogers' overall customer base.