CW sets debut airdates for Seed, Backpackers
The U.S. network will launch the Canadian imports on July 14 as summer series.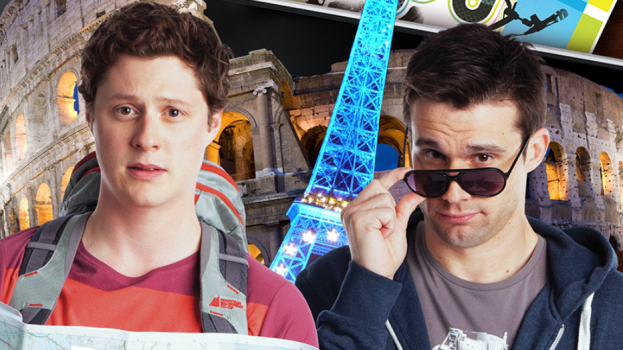 The Canadian sperm donor comedy Seed finally has a premiere date on the CW network stateside.
The U.S. network will launch the Force Four Entertainment and City sitcom on July 14 at 9:30 p.m., to run Mondays after an encore episode of Whose Line Is it Anyway at 9:00 p.m.
That will be preceded by the series premiere at 8:30 p.m. of Backpackers, from Shaftesbury and Smokebomb Entertainment.
Seed, from Joseph Raso and Mark Farrell, was sold by Entertainment One to CW, with conversations starting in spring 2013 before a sale was finally unveiled in September of that year.
Backpackers was originally created as a digital series for CW's digital studio, CW Seed, before shifting to a broadcast window.
The addition of Backpackers and Seed to the CW lineup comes as the U.S. network look to air more comedy after making a name with fantasy dramas like The Vampire Diaries and Arrow.