Stage TEN targets producers, agencies with virtual TV studio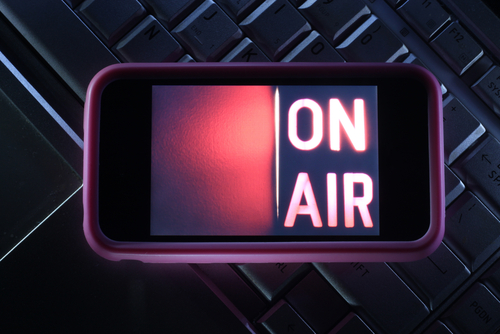 With all eyes on Bill Gates, Mark Zuckerberg and Silicon Valley, it's easy to forget how much daring and patient public investment in Canadian digital media has been crucial to innovation.
A case in point is Dave Lazar, who cut his teeth in digital media during the 1980s and 1990s, when the CD-ROM and the World Wide Web were king, and agencies and brands used the internet to dazzle customers with cool websites.
Fast-forward to today and Lazar has launched Stage TEN,  a Toronto-based digital startup and virtual studio that has just signed a term sheet with Toronto venture capital firm Brightspark Ventures.
Stage TEN's genesis is in the early 2000s, when Lazar started building out the early stages of a user-generated content platform, using Dreamweaver and other early tools to create web content in an era of drop-down menus and dialogue boxes. It was pre-YouTube, before current technologies enabled streaming and viral video to become commonplace.
"But I was able to get enough attention to raise $100,000 from the then Canada New Media fund," Lazar, who heads up Toronto-based Lazar Entertainment, recalled.
With that early stage investment, he created a Hulu-style project to combine on-demand content from TV stations with interactive tools.
Still, the technology wasn't there, so Lazar operated a software company as a day job,  making digital games and interactive components for producers and broadcasters.
While he did that, Lazar ploughed earnings back into bootstrapping a startup venture, Yanked.tv, as a live online talent game.
The online game was designed for computers where the viewers are the judges, and the audience can determine how long the best acts can remain performing before being ordered off stage.
Yanked! was in effect taking American Idol to the internet, where viewer engagement happened in real time and was fully interactive.
And once again, government funding, this time from the Canada Media Fund was required to transform a risky, unproven concept into a product that could eventually be brought to market and be used commercially.
In 2012, Yanked.tv received $995,000 from the Canada Media Fund's experimental stream, and ultimately took in just over $1.36 million in all from the key Canadian private/public subsidy pool.
The CMF's key contribution was helping Lazar continue to innovate, finding out what worked with the Yanked.tv format and what didn't, before private investors with a lower appetite for risk might come on board.
For starters, early talent performances by user-generated participants in Yanked.tv appearing via webcams were mostly amateur.
"A lot of people were saying 'am I on, am I on,' there were problems with lighting and with people getting naked on air," Lazar recounted.
The solution was bringing a professional polish to Yanked.tv.
"What we needed was a virtual TV studio where a producer, or a telepresence jockey, could preview people coming on to perform, switch between them, tell them if their lighting was poor and tell them when they were going on or going off to bring up the level of the performance," Lazar explained.
And from those underlying improvements in Lazar's modern-day Gong Show funded in part by the CMF, came Stage TEN.
The digital platform and suite of tools that allows indie producers and agencies to make professional-looking live content shows using webcam cameras and high-powered computers underlines how a little public investment can generate attention and investment from venture capitalists when the commercial possibilities of online video are finally revealed.
"We're fortunate that there was a program willing to support such an experimental format such as Yanked," Lazar said.
"Our hope is, as we move forward, the Canadian content funding system will look at a platform like Stage TEN and see it as a market channel product for producers," he added.
Stage TEN is already reaching out to U.S. partners, and is negotiating a deal with Live Lab in Chicago, a company created by Barry Krause, former chairman and CEO of Publicis New York and president of JWT, to do interactive branded content shows.
That may mean a fashion show produced entirely from the virtual TV studio where real women model fashions from their home as they interact with brands.
Or Stage TEN could produce a home renovation show for a building supply brand, or a pop concert for a major artist that included interactivity with fans.
"We're looking at an industry that is hungry to do engaged content on the internet and is somewhat reliant on user-generated content or TV-first content," Lazar argued.
The promise of Stage TEN, he added, for producers and agencies is content "produced by users participating and interacting with programming produced by a professional, and for it to be entertaining and to hold audiences, and to be slick enough to be monetizable."
Lazar sees agencies and brands looking to engage consumers with content and stories beyond TV and existing digital platforms like YouTube.
What's more, producers that embrace Stage TEN will not need to develop new technology every time they have new content to bring to market.
"This provides them with the ultimate venue to tell their stories and put their money into good content and celebrity talent, rather than build new technology for every effort they need to on the internet," Lazar insisted.