Portia Doubleday, Chris Noth topline After the Ball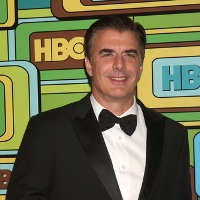 Sean Garrity has started the cameras rolling on his latest movie, After the Ball, which is shooting in Montreal.
The fashion-trade-set romantic comedy stars Portia Doubleday, Marc-André Grondin, Chris Noth, Lauren Holly, Mimi Kuzyk, and Carlo Rota.
Doubleday plays a young woman wanting to design for a top fashion house, but who can't find work as her father (Noth) is a retail guru who sells knock-off clothing designed by those she wants to work for.
So the young designer joins, and eventually saves the family business.
After The Ball is produced by Don Carmody, Robin Crumley, Gabriella Martinelli and Jane Silverstone Segal.
Garrity is directing from a script written by Jason Sherman and Kate Melville.
Pacific Northwest Pictures will release After the Ball in Canada, while Myriad Pictures handles international sales.