2014 Showrunner Bootcamp-ers announced
Four peer-nominated TV writers are set to double down in L.A. this week as the third annual CFC/Bell Media professional development program kicks off.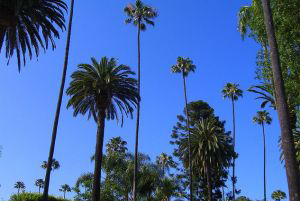 Four TV writers are set to sharpen their skills this week at one of Canada's more coveted professional development programs, the CFC/Bell Media Showrunner Bootcamp.
Sherry White, Sarah Dodd, Sandra Chwialkowska and Matt MacLennan have been named as the program's 2014 participants, and are currently in L.A. for a week of workshops, meetings and discussions with high-level Hollywood talent.
The program participants, all senior-level TV writers, are nominated from within the industry, selected as talent for the future. The program continues over several months on a part-time basis between Toronto and L.A. and is designed to help the writers develop leadership and management skills for the demanding role of series showrunner.
Sherry White, currently writing and producing on Saving Hope is also the co-executive producer on Rookie Blue, where's she's been in the writer's room for five seasons. Sarah Dodd is a screenwriter and story editor whose credits include Falcon Beach, The Border, Endgame, Primeval: New World and Motive. She also developed tween book series The Saddle Club for television.
Sandra Chwialkowska is senior producer on season five of Lost Girl, currently shooting in Toronto, and has writing and story editing credits spanning Remedy, Cracked, Rookie Blue and The Yard. And Matt MacLennan, already a well-known talent in Canada, counts 14 seasons and over 170 episodes of series TV to his credit, including The Listener, Rookie Blue, Call Me Fitz, Life with Derek and Degrassi, as well as feature film credits and video games.
Dodd, Chwialkowska and MacLennan are repped by The Alpern Group while White is repped by Harrison Artist Management in Canada and UTA in the U.S.
The writers will spend the week working with Hollywood talent that includes executive producers Bill Lawrence (Cougar Town, Scrubs), David Shore (House M.D.) and Leonard Dick (The Good Wife).
Last year's Bootcamp participaints included: Jeremy Boxen, Jenn Engels and Joseph Kay.